Food. Booze. Rally.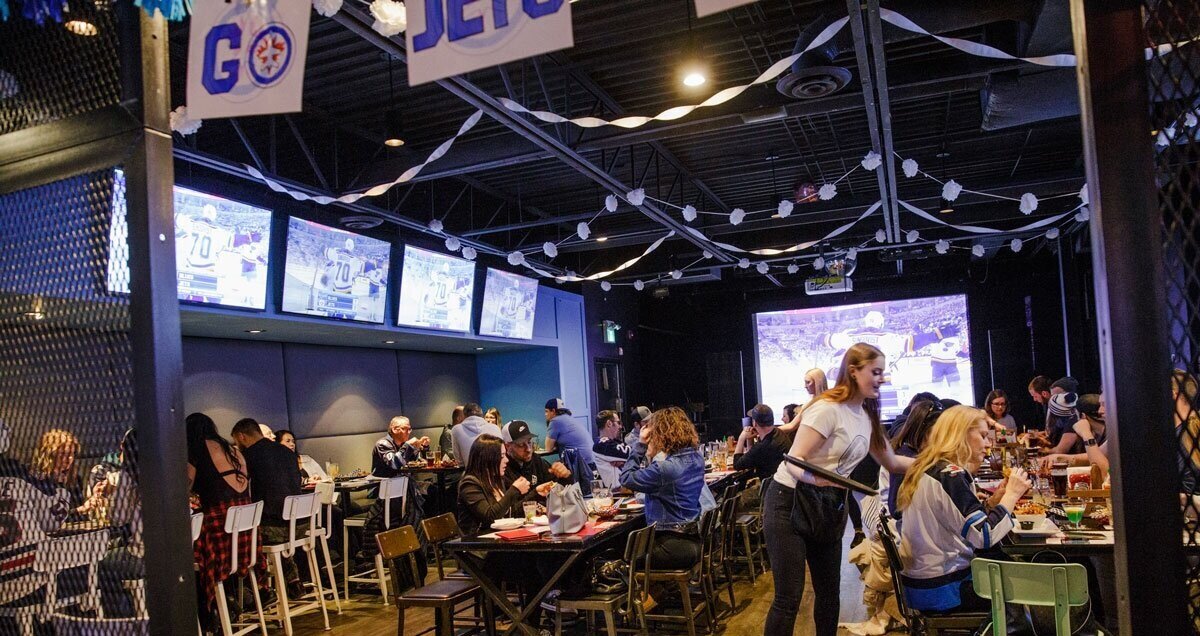 Your neighbourhood spot for comfort food & a tasty booze selection. Come enjoy the game or mix it up with friends.
Everyone Loves an Underdog!
Underdogs is a favourite local restaurant with creative comfort FOOD and a tasty BOOZE selection. Your home to enjoy the game or mix it up with your friends. Come RALLY with us!
Location
2609 Portage Avenue
Winnipeg, Manitoba
Hours
Monday - Thursday
11:30am til 1am
Friday and Saturday
11:30am til 2am
Sunday
11:30am til 1am
Grab your friends, your team, or your after work crew and rally with us! Our unique games room is like nothing you've ever seen. Pair that with the big game on the screens and craveable bites, and you've got your new favourite spot. There's always something going on at Underdogs.
WE'RE ON INSTAGRAM. KEEP UP!
Find out what's on the menu! From comfort food faves to crave-able lighter dishes, Underdogs has everyone in your group covered. Thinking drinks? We offer rotating local taps, craft cocktails, and old favourites that pair perfectly with our unique menu.
Call (204) 615-6104 or book online with OpenTable.
Reservations are suggested for parties of 10 or more.
Our Hall is the perfect spot to book your next event or meeting. Amenities include a private large seating area, exceptional service, full audio/visual capabilities including a 10 ft. HD screen with HDMI friendly projector. 70 person seating capacity, 100 standing. Contact us to book this unique space.